Understanding the 42 CFR Part 2 Final Rule and Next Steps
4.4 (5 votes)
Register

Non-Member - Free!
Regular Member - Free!
Retired - Free!
Early Career Physician - Free!
Resident - Free!
Student - Free!
Associate - Free!
ASAM Staff - Free!
International Member - Free!
Emeritus Member - Free!
Provisional Member - Free!
Fellow Member - Free!
Honorary Member - Free!
CRT Member - Free!

Understanding the 42 CFR Part 2 Final Rule and Next Steps
---
Starting on August 14, 2020, a new final rule will go into effect, updating the regulations administering the confidentiality of substance use disorder patient records known as 42 CFR Part 2 (Part 2). This final rule will serve as an interim and transitional standard until regulations conforming to the Coronavirus Aid, Relief, and Economic Security (CARES) Act can be promulgated. Join the American Academy of Addiction Psychiatry (AAAP), American Psychiatric Association (APA), and American Society of Addiction Medicine (ASAM) for a webinar to learn about the transitional final regulation released and provisions included in CARES Act to further modernize and align Part 2 with the Health Insurance Portability and Accountability Act (HIPAA).
Learn more about the 42 CFR Part 2 final rule here.
Session Information
Date: Wednesday, August 12, 2020
Time: 2pm ET/ 1pm CT/ 11am PT
Speakers:
Karen Drexler, MD (AAAP Expert)
Deepa Avula, MPH (SAMHSA Expert)
Gerald (Jud) DeLoss, JD (APA Expert)
Brian Hurley, MD, MBA, FASAM (ASAM Expert)
Karen Drexler, MD
National Mental Health Program Director for Addictive Disorders, Veterans Health Administration
Dr. Drexler is the National Mental Health Program Director for Addictive Disorders in Mental Health Services for the Veterans Health Administration Central Office. Before assuming this position, she was the Director, Substance Abuse Treatment Program, and Staff Psychiatrist, Mental Health Service Line, for 19 years at Atlanta VAMC. Dr. Drexler is a board certified psychiatrist with added certification in Addiction Psychiatry and has been the Acting Chief, Mental Health Service Line at Atlanta VAMC since May 2013.
Dr. Karen Drexler received her Doctor of Medicine from Duke University School of Medicine. She completed her General Psychiatry Residency Training at Wilford Hall USAF Medical Center in San Antonio, TX where she served as Chief Resident in Psychiatry. She served as Medical Director of the Alcoholism Rehabilitation Center at Wright Patterson Air Force Medical Center and an Assistant Professor of Psychiatry at Wright State University School of Medicine. She completed her Board Certification in Addiction Psychiatry and came to Emory University in 1994. She serves as Director of the Substance Abuse Treatment Program at the Atlanta VA Medical Center and Director of the Emory Addiction Psychiatry Residency Training Program. She is the recipient of a Drug Abuse Scholars Program in Psychiatry career development award for her work in neuroimaging and emotion regulation in cocaine dependence. She has received numerous awards for excellence in medical student and graduate medical education.
$i++ ?>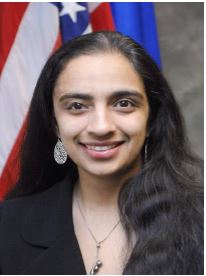 Deepa Avula, MPH
Director of OFR, SAMHSA
As Director of OFR, Ms. Avula is responsible for formulating SAMHSA's more than $3 billion dollar budget, including funding for block and discretionary grant programs and program management. These activities include reaching consensus on agency-wide program priorities and cross cutting issues as well as the development and monitoring of budget submissions to the Department, OMB, ONDCP, and Congress. She is also responsible for managing SAMHSA's budget execution process, including approving apportionments, allotments and allowances for each organizational unit, generating and monitoring monthly payroll reports and quarterly and year end status of funds reports, and performing financial control assessments and developing and monitoring corrective action plans. Ms. Avula is also responsible for improving the efficiency with which grants and contracts are awarded and ensure that funding is placed with the applicants most likely to achieve the greatest benefit. Ms. Avula facilitates financial management by all staff to maximize program outcomes and reduce the possibility of fraud, waste, and abuse.
Prior to assuming this role, Ms. Avula worked for the Office of the Chief Financial Officer in the Office of Justice Programs (OJP) where she had primary responsibility for the development of the Agency's strategic plan and its new approach to performance management including budget and performance integration. Prior to her work at OJP, MS. Avula served in several capacities in SAMHSA's Center for Substance Abuse Treatment, including Chief of the Quality Improvement and Workforce Development Branch where she provided leadership on programs related to workforce development in the behavioral health field, the provision of recovery support services, the development of quality measures for behavioral health and health financing.
Ms. Avula holds a Master's degree in Public Health from the University of North Carolina-Chapel Hill and a Bachelor's degree in Criminal Justice from The George Washington University.
$i++ ?>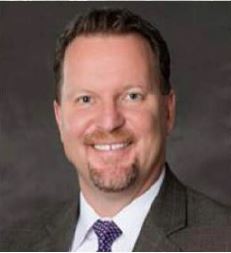 Gerald (Jud) DeLoss, JD
General Counsel, Illinois Association for Behavioral Health
Gerald (Jud) DeLoss practiced health law for 25 years before accepting the position of Chief Executive Officer of IABH in 2020.In 2012, Jud began as the Deputy General Counsel and in 2015 he became General Counsel of IABH, and has touched all facets of the organization, including helping to navigate the Association's successful, two-year transition from the Illinois Alcoholism and Drug Dependence Association to IABH in June 2016.
While with IABH, Jud drafted State legislation that eliminated prior-authorization for medication-assisted treatment, mental health parity, anti-deceptive treatment marketing, and more. Jud has special expertise in Medicaid, grant funding, commercial insurance, and managed care. Jud also drafted proposed State legislation that would establish Certified Community Behavioral Health Clinics (CCBHCs)To support his clients' positions, Jud has developed a unique understanding and experience with the federal Mental Health Parity and Addiction Equity Act as well as Illinois Parity Law.
During his legal career, Jud represented behavioral health care providers, health information technology (HIT) solution providers, federally qualified health centers (FQHCs), physicians, hospitals and research organizations, as well as industry trade and professional associations.
Jud has testified before the United States House of Representatives, Energy and Commerce Committee as a subject matter expert on 42 C.F.R. Part 2, the federal regulations governing the confidentiality of substance use disorder information. Jud has also testified before legislative committees to support the bills prepared for clients. He has also served as an expert witness in court proceedings. Jud has written articles and presented on health law issues nationally and internationally, including on health information privacy and security and other compliance matters. His peers at the American Health Law Association (AHLA) have recognized him nationally as a leading behavioral healthcare attorney.
$i++ ?>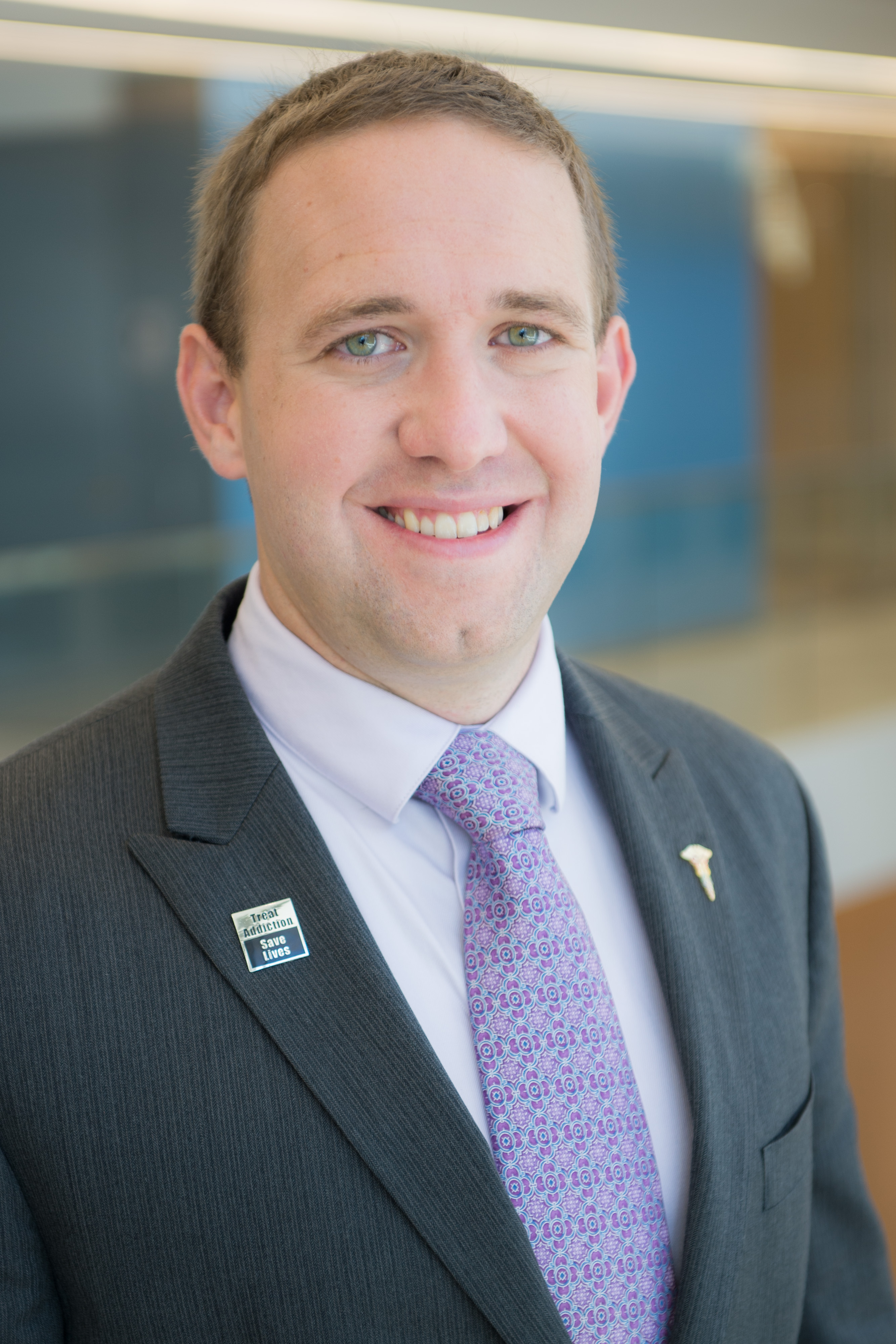 Brian Hurley
MD, MBA, DFASAM
Los Angeles Country Department of Health Services
Brian Hurley, MD, MBA, DFASAM is an addiction physician and the Director of Addiction Medicine for the Los Angeles County Department of Health Services. As Director-at-Large, Brian currently serves as a board member of ASAM and gives presentations around the world regarding addiction medicine. He co-chairs the Los Angeles County Department of Health Services' Substance Use Disorders Workgroup and the SafeMedLA Medications for Addiction Treatment Action Team, and is the Clinical Director of the Treatment Starts Here program through the Center for Clinical Innovation, focused on increasing the delivery of medications for addiction treatment in California's community health centers.
He is a senior researcher at the Friends Research Institute and is a primary investigator on a Tobacco Related Disease Prevention Program-funded project integrating smoking cessation services into community mental health centers and patient-centered medical homes and is the grant lead for three Medications for Addiction Treatment Access Points projects funded by the Sierra Health Foundation supporting access to medications for addiction treatment across Los Angeles County.
He is also a co-investigator for several Rand Corporation projects evaluating the integration of substance use disorder treatment within community mental health and Federally Qualified Health Center settings. He also serves on the American Board of Psychiatry and Neurology's Addiction Psychiatry Examination Writing Committee. Brian completed the Robert Wood Johnson Foundation Clinical Scholars Program at the University of California, Los Angeles (UCLA) and is an alumnus of the Massachusetts General Hospital and McLean Hospital Psychiatry Residency Training Program and the New York University Addiction Psychiatry Fellowship. Additionally, he has served in various roles for the Massachusetts Society of Addiction Medicine, New York Society of Addiction Medicine, and California Society of Addiction Medicine.
No Relevant Financial Disclosures

$i++ ?>
Key:

Complete

Next

Failed

Available

Locked
On-Demand Recording: Understanding the 42 CFR Part 2 Final Rule and Next Steps
Open to view video.
Open to view video.
This webinar was recorded on August 12th, 2020.