Addiction Policy and the Consolidated Appropriations Act - Tuesday, January 31, 2023
3.6 (5 votes)
Addiction Policy and the Consolidated Appropriations Act
Tuesday, January 31, 2023 | 3:00 pm - 4:00 pm ET
The Live Webinar has passed. The captured recording of the live webinar is available in the "contents" tab.
Overview
This 1-hour live webinar will provide a comprehensive overview of provisions included in the the Consolidated Appropriations Act, 2023 (the "CAA 2023") that will impact addiction care around the country.
On December 29, 2022, President Joseph R. Biden signed the CAA 2023 into law. Key provisions in the CAA 2023 will help improve Americans' access to substance use disorder (SUD) treatment and related support services at a time when overdose deaths are near record highs.
The goal of this webinar is to provide a better understanding of key addiction-related provisions in the CAA 2023, so that physicians and other clinicians will be better in a better position to navigate the rapidly evolving addiction policy landscape in the United States. This means more patients with SUD will have access to addiction medications and patient-centered care.
The webinar will also include a Q&A session to provide participants with an opportunity to ask specific questions regarding the CAA 2023.
While ASAM is waiting for additional federal agency guidance regarding implementation of this landmark legislation, this webinar will review what you need to know about key legislative changes.
Target Audience
Healthcare practitioners that are interested in learning about the addiction-related policies outlined in the CAA 2023.
Topics to be addressed include:
Elimination of the federal requirement that a healthcare practitioner apply for a separate waiver through the Drug Enforcement Administration to dispense controlled medications in Schedule III, IV and V of the Controlled Substances Act (e.g., buprenorphine) for SUD treatment
A new federal requirement to ensure controlled medication prescribers have received education on treating and managing patients with opioid or other substance use disorders
New federal funding for addiction care
Various Medicare and Medicaid policy reforms
Registration Rates
| | |
| --- | --- |
| ASAM Learner Type | Rate |
| ASAM Member | $0 |
| Non-Member | $0 |
| Associate Member | $0 |
| Resident Member* | $0 |
| Student Member* | $0 |
Click here to become an ASAM member. National and Chapter membership dues apply. There is no charge for Students to become a Member, but verification of student status is required.

Membership Question? Call ASAM at 1.301.656.3920, email us, or view the ASAM website for more information.
Refunds & Cancellations
All ASAM eLearning Center refund requests must be made in writing to Education@ASAM.org within 90 days of purchase. Those requesting refunds for courses that are in progress will receive partial refunds or eLearning Center credit. Automatic full refunds will be made for any course with a live-course component that has been cancelled.
Registration Deadline: 01/31/2023
Instructions
Click on the Contents tab to begin this activity.
Click Complete Evaluation to provide valuable activity feedback. Scroll down on all questions as there may be answer options that expand past the size of the window.
Click the button Claim Certificate of Completion

in the box titled

Certificate of Completion

. Choose the type of credit and click submit. Click the button

View/Print Certificate

to save or print your certificate. You can view/print your certificate at any time by visiting the ASAM eLearning Center, clicking

Dashboard

, and clicking

Transcript/Achievements

.



Need Assistance?
For assistance logging in, accessing activities, claiming credit, or for other questions or concerns, please check the FAQ page or e-mail Education@ASAM.org
ASAM is proud to offer eSSENTIAL Accessibility to ensure our website is accessible and functional for all our learners while providing free assistive technology for people with the widest possible range of abilities.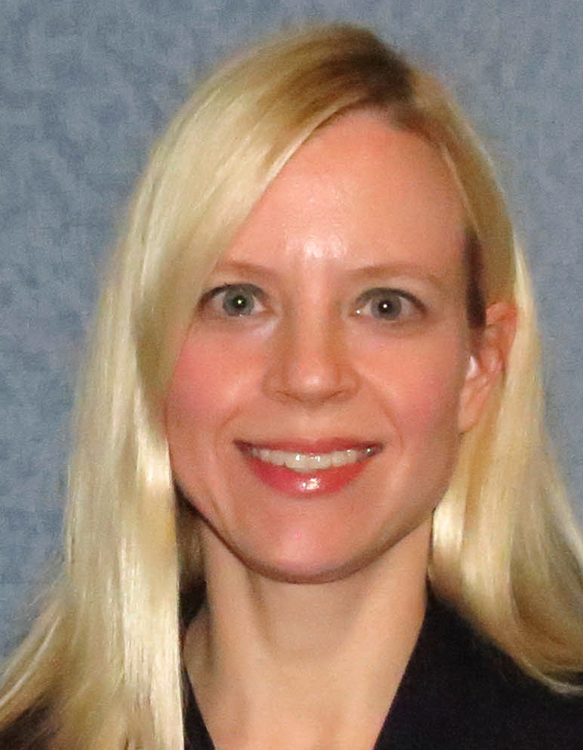 Kelly Corredor, JD
Chief Advocacy Officer
American Society of Addiction Medicine (ASAM)
Kelly M. Corredor, JD, is the Chief Advocacy Officer for the American Society of Addiction Medicine (ASAM), a national medical specialty society representing more than 7,000 healthcare team members who specialize in the prevention and treatment of addiction. In her role at ASAM, Ms. Corredor is responsible for the society's legislative, federal, state, private payer, and liaison activities and for the development of key Congressional, government agency, and coalition relationships, as well as all matters of advocacy and public policy-related media relations for the society. Currently, she primarily focuses on legislation and policy concerning the nation's opioid overdose epidemic, with an emphasis on important reforms related to improving patient care coordination and safety, investing in the addiction treatment workforce, expanding access to evidence-based addiction treatment, and improving provider education.
Immediately prior to joining ASAM, Ms. Corredor was the co-founder and CEO of a Florida nonprofit dedicated to reducing harms related to drug misuse and addiction and served as a progressive state voice on drug-related matters, calling for more compassionate, science-based, and health-oriented responses to Florida's drug-related problems. Prior to her nonprofit work, Ms. Corredor was an attorney in the global real estate department of a leading international law firm.
Ms. Corredor earned her bachelor's degree from Louisiana State University and her law degree from the University of Michigan Law School.
No Relevant Financial Disclosures
$i++ ?>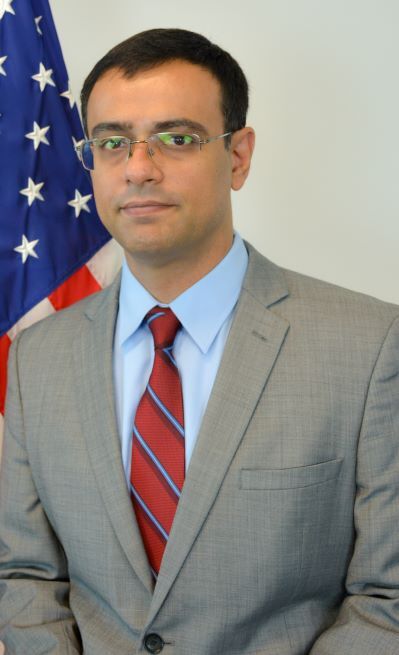 Neeraj Gandotra, MD
Chief Medical Officer
SAMHSA
Dr. Gandotra serves as the Chief Medical Officer for SAMHSA. Previously, Dr. Gandotra served as the Chief Medical Officer for a large nationwide addiction treatment network where he has developed national strategies specifically aimed at reducing risk and improving outcomes. He is familiar with the development and utilization of medical services budgets, nuances of regulations, and code across various states. He supervised providers across facilities and provided expertise to elected and appointed officials in local markets. Dr. Gandotra began his Addiction career in public health serving an underserved community in Washington DC where he developed his perspective of how a nationwide approach to addiction treatment is greatly needed. As Medical Director of Addiction Treatment Services at Johns Hopkins he directed patient care through implementation of department initiatives and medical center resources. At Johns Hopkins, he was responsible for developing program policy and procedure based on new research findings with the goal of improving outcomes and reducing risk for patients with substance use disorder. Dr. Gandotra has also worked as a Medical Director for federally qualified health centers where it was necessary to develop policies mindful of specific catchment area needs. In addition to his clinical work, Dr. Gandotra is a member of the American Society of Addiction Medicine and American Academy of Addiction Psychiatry. Dr. Gandotra has worked with the Maryland State Attorney General on cases of physician misconduct, specifically those involving prescriptions of controlled substances. Dr. Gandotra also has been a consultant for the NFL player's assistance program for substance use disorders. Dr. Gandotra received his medical degree from the Universidad Iberoamericana (UNIBE) School of Medicine and completed his Psychiatric residency at Howard University. He completed an Addiction Psychiatry Fellowship at Yale University School of Medicine.
$i++ ?>
CME, CE, CEU and Other Credit Types
This program is NOT accredited for CME by the Accreditation Council for Continuing Medical Education (ACCME).
Learners can download a certificate of completion at the end of the activity.
Disclosure Information
This program is not accredited for CME by the Accreditation Council for Continuing Medical Education (ACCME), which means it does not have to follow the ACCME Standards and Guidelines with regards to collecting and mitigating disclosure information from planners and presenters.
---
Key:

Complete

Next

Failed

Available

Locked
Addiction Policy and the Consolidated Appropriations Act Webinar Recording
Open to view video. | 60 minutes
Open to view video. | 60 minutes
18 Questions
Scroll down on evaluation, there may be questions that expand past the size of the window.
Certificate of Completion
No credits available | Certificate available
No credits available | Certificate available
This session was not approved for credit. You can print a certificate of completion for your records.