ASAM eLearning
Opioid Misuse, Overdose, and Suicide: Correlates and Intervention Strategies (1.5 CME)
(1.5 CME) In this conference recording from the 2019 Annual Conference, you will learn:
According to 2016 NSDUH, 2 million adults (aged 18 or older) met criteria for an opioid use disorder (OUD) and 42,000 of overdose deaths are attributable to opioids. In the same year, an estimated 1.3 million adults attempted suicide. It is estimated that over 11million US adults experience daily pain. Various studies have concluded that depression and pain frequently co-occur and increase the risk for suicidal behaviors/suicide or overdose. However, the intersection among these conditions is often complex and contributions not well established. Furthermore, in the context of chronic pain or OUD, determining the cause of death as either a drug overdose or suicide is a challenge due to the entwined nature of these conditions. However, the evidence base to inform clinicians in the selection and sequencing of effective treatment strategies is limited. In this symposium, we propose to characterize these populations and disentangle some of these complex associations among chronic pain, opioid misuse/OUD, and risk for suicide and overdose. The talks will highlight the correlates and risks in patients exposed to prescription opioids as well as those who have OUD. Content also includes some suggestions for methods to identify key risk, and provide a review of the evidence for prevention interventions to reduce suicide, factors in these populations. The final speaker will review the literature on effective treatments for OUD and Depression and discuss its potential for lowering OD/suicide risks.
1.) Recognize the prevalence and correlates of opioid use and chronic pain as risk factors for suicide and/or overdose risk
2.) Identify ways to identify these risk factors and become familiar with prevention interventions to reduce the risk for suicide
3.) Review the existing literature on combining or integrating depression and OUD treatments with the aim of lowering risk for overdose or suicide.
Geetha Subramaniam
MD., DFAPA, DFAACAP
Dr. Subramaniam is the Deputy Director of the Center for Clinical Trials Network, at NIDA. In this role, she has been instrumental in developing research projects in a variety of topic areas, including addressing the prevention of substance abuse in adolescents, prevention and intervention of prescription stimulant misuse in youth. Previously, she was a full-time faculty member in the Division of Child Psychiatry at Johns Hopkins School of Medicine and the Associate Medical Director of Mountain Manor Treatment Center, Baltimore, MD, where she led clinical trials with adolescents with SUD and served as a preceptor to residents and fellows. She distinguished herself as a clinical and research expert in the assessment and treatment of adolescents and young adults with opioid use disorders. She is ABPN certified in General, Child, and Adolescent, and Addiction Psychiatry and a Distinguished Fellow of both the American Psychiatric Association and the American Academy of Child and Adolescent Psychiatry.
$i++ ?>

Martin D. Cheatle
PhD
Dr. Martin Cheatle, Clinical Psychologist, Director, Behavioral Medicine at Penn Pain Medicine Center earned his PhD in psychology at Princeton University. He completed his clinical internship at the University of Pennsylvania, School of Medicine and founded the Orthopaedic Pain Center at PENN. Currently he is Director of Behavioral Medicine at the PENN Pain Medicine Center and Director, Pain and Chemical Dependency Research at the Center for Studies of Addiction, University of Pennsylvania. He is an Associate Professor of Psychiatry, Perelman School of Medicine, University of Pennsylvania. Dr. Cheatle specializes in the evaluation and treatment of chronic pain disorders from a biopsychosocial perspective and has been involved in extensive research including a NIH funded 5-year longitudinal study of the development of addiction in patients initiating prescription opioid therapy for chronic pain and as PI of a currently funded NIH/NIDA grant assessing phenotypic and genotypic markers of prescription opioid abuse. His main focus of research is pain management and addiction in vulnerable populations (HIV/AIDS, psychiatric patients) and pain and suicidal ideation and behavior.
$i++ ?>
Mark Ilgen
PhD
Mark A. Ilgen, Ph.D. is a clinical psychologist, a professor of psychiatry, and an investigator with the VA Center for Clinical Management Research (CCMR) at the VA Ann Arbor Healthcare System. Much of his current work focuses on improving treatment outcomes for patients struggling with substance use disorders and complicated co-occurring problems, particularly chronic pain, other psychiatric disorders, and suicide risk. In working with adults who have drug and alcohol problems, his goal is to help them reverse the course of addiction as quickly as possible to minimize the damaging effects on other areas of their lives. For individuals grappling with both addiction and chronic pain, Dr. Ilgen has developed an intervention that can help address both problems and also minimize the treatment challenges that opioids, cannabis and alcohol often present for this population. He is in the process of conducting research to determine the potential effectiveness of this intervention. Dr. Ilgen is also keenly interested in evaluating addiction treatment approaches to identify the factors most important to patient motivation, quality of life during treatment, and outcomes. He is also the principal investigator of a study to better understand marijuana use for pain management and the potential implications for patient outcomes as well as health policy.
$i++ ?>

Richard Ries
MD, F.A.P.A., F.A.S.M
RICHARD K. RIES, MD Professor, Director, Addictions Division Department of Psychiatry and Behavioral Sciences University of Washington School of Medicine Seattle, Washington Richard K. Ries, MD, is Professor of Psychiatry, and Director of the Addictions Division in the Department of Psychiatry and Behavioral Sciences at the University of Washington School of Medicine in Seattle, Washington, and Director of the Addiction Treatment services at Harborview Medical Center in downtown Seattle. Dr. Ries received his undergraduate degree from Stanford, medical degree from Northwestern Medical School and completed his psychiatric residency at the University of Washington, Seattle, where he was Chief Resident. Dr. Ries is board-certified in Psychiatry by the American Board of Psychiatry and Neurology with Added Qualifications in Addiction Psychiatry, and the American Board of Addiction Medicine. A Distinguished Fellow of the American Psychiatric Association and a Fellow of the American Society of Addiction Medicine, he is on the editorial board and a reviewer for several scientific journals and has been involved with numerous research grants from the National Institute of Health. In addition he has been active in both studying and treating persons with opioid use disorders, with involvement in SAMHSA grants and the Harborview Addictions program opioid treatment tracks. He has been senior editor of the key reference text: Principles of Addiction Medicine (editions IV and V, published by the American Society of Addiction Medicine, and a noted expert in the field of Addictions, Suicide and other Co-occurring Disorders.
$i++ ?>
Edward Nunes
MD
Dr. Nunes is a Professor of Psychiatry, and Principal Investigator of the Greater New York Node of the National Institute on Drug Abuse (NIDA) clinical Trials Network as well as other NIDA funded studies on behavioral and medication treatments for substance dependence and related psychiatric disorders. Interests and ongoing studies include treatments for cocaine dependence in general, heroin and other opioid dependence, for nicotine dependence in general, and for addicted patients with co-occurring psychiatric disorders including depression, and post-traumatic stress disorder. Types of treatment under study include medication treatments (naltrexone, buprenorphine, mirtazapine) as well as behavioral and psychotherapeutic approaches and computer-delivered treatments. Dr. Nunes also studies the challenges involved in implementing evidence-based treatments for substance use disorders in real-world community-based treatments settings. Dr. Nunes also serves on the American Board of Addiction Medicine, Co-Chair of the Columbia/ New York State Psychiatric Institute's Institutional Review Board, and has been appointed to the National Advisory Council on Drug Abuse.
$i++ ?>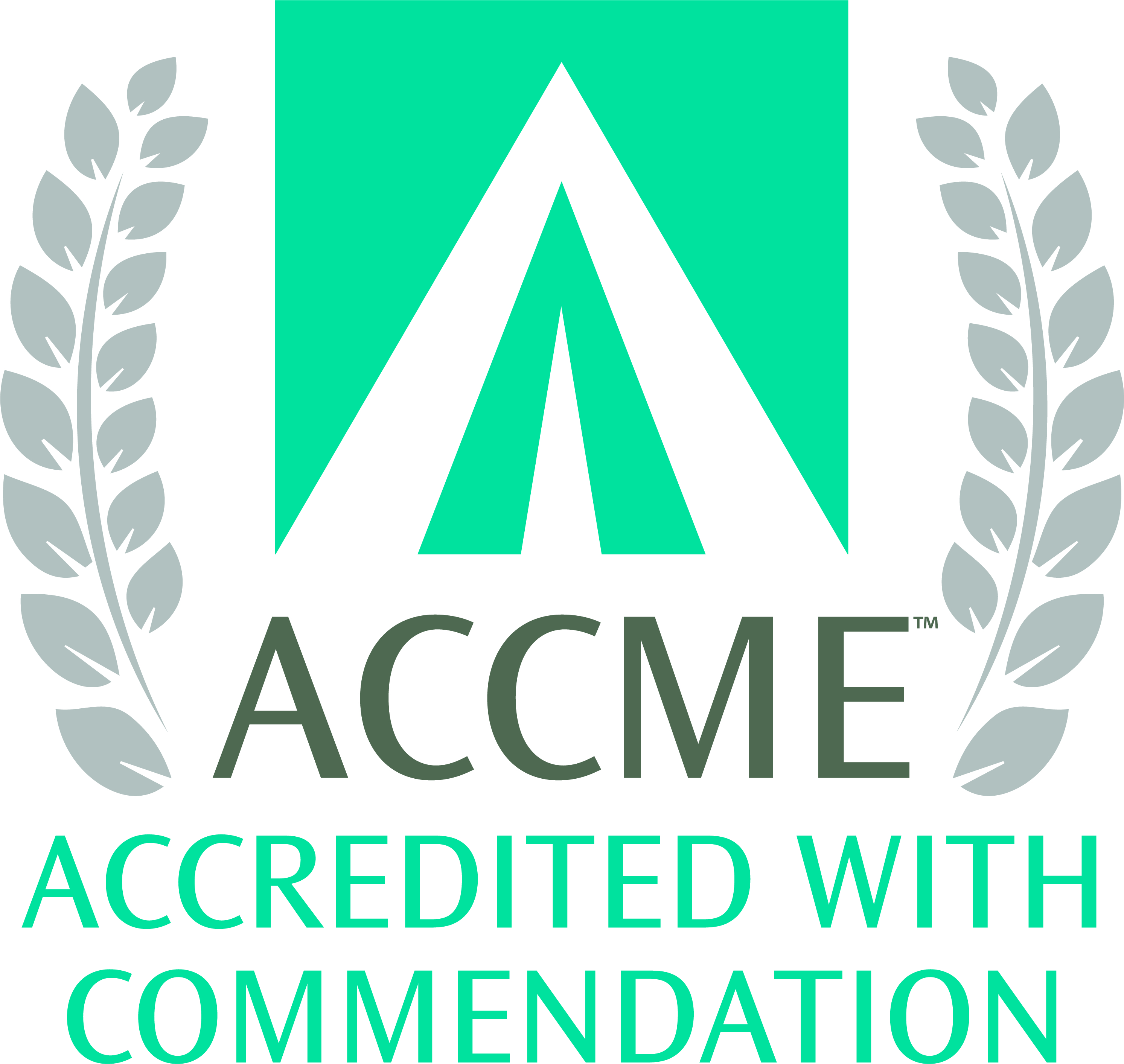 ACCME Accreditation Statement
The American Society of Addiction Medicine is accredited by the Accreditation Council for Continuing Medical Education (ACCME) to provide continuing medical education for physicians.
AMA Credit Designation Statement
The American Society of Addiction Medicine designates this enduring material for a maximum of 1.5 AMA PRA Category 1 Credit(s)™. Physicians should claim only the credit commensurate with the extent of their participation in the activity.
ABPM Maintenance of Certification (MOC)
The American Board of Preventive Medicine (ABPM) has approved this activity for a maximum of 1.5 LLSA credits towards ABPM MOC Part II requirements.
ABAM Transitional Maintenance of Certification (tMOC)
This course has been approved by the American Board of Addiction Medicine (ABAM). Physicians enrolled in the ABAM Transitional Maintenance of Certification Program (tMOC) can apply a maximum of 1.5 AMA PRA Category 1 Credit(s)™ for completing this course.
ABIM Maintenance of Certification (MOC)
Successful completion of this CME activity, which includes participation in the evaluation component, enables the participant to earn 1.5 Medical Knowledge MOC points in the American Board of Internal Medicine's (ABIM) Maintenance of Certification (MOC) program. Participants will earn MOC points equivalent to the amount of CME credits claimed for the activity. It is the CME activity provider's responsibility to submit participant completion information to ACCME for the purpose of granting ABIM MOC credit.
Key:

Complete

Next

Failed

Available

Locked