Methadone for Opioid Use Disorder - FAME Session
4.67 (6 votes)
Register

Non-Member - Free!
Regular Member - Free!
Retired - Free!
Early Career Physician - Free!
Resident - Free!
Student - Free!
Associate - Free!
ASAM Staff - Free!
International Member - Free!
Emeritus Member - Free!
Provisional Member - Free!
Fellow Member - Free!
Honorary Member - Free!
CRT Member - Free!
Methadone for Opioid Use Disorder
---
This webinar will provide an overview of methadone for OUD. The webinar also covers the resources within the context of the COVID-19 pandemic and guidance for infection mitigation, OTP's, OBOT, Telehealth and Virtual Support Groups.
This session was recorded as part of the ASAM Fundamentals of Addiction Medicine ECHO (FAME) sessions. The participation in the live FAME sessions will provide CME but viewing this on-demand recording will not provide CME. To attend upcoming live FAME sessions (eligible for CME) please sign up on the website: https://www.asam.org/education/live-online-cme/fundamentals-program/fame-teleecho.
Learning Competencies
By completing this webinar, you will be able to:
Interact with patients and professional colleagues so as to display professionalism in all activities, by demonstrating commitment to the health and well-being of individuals and society through ethical practice, profession-led regulation, and high personal standards of behavior.

Identify their feelings and attitudes that promote or prevent therapeutic responses to their patients with substance use disorders.
Understand the addictive disorders as developmental biopsychosocial disorders.
Take an evidence-based approach to detecting substance use disorders.
Respond to positive substance use screening results with brief counseling strategies, appropriate to the patient's readiness to change.
Use motivational interviewing with patients ambivalent about changing their substance use behavior.
Conduct a biopsychosocial and developmental ambulatory assessment of an adult with a suspected SUD to match the patient to an appropriate level of care.
List the indications, contraindications and duration of treatment of evidence based pharmacotherapy for alcohol, tobacco, and opioid use disorders and refer patient to specialty care where appropriate.
Reflect on the role of behavioral interventions for patients and families including formal intensive ambulatory and inpatient treatment and informal programs such as mutual aid groups in the recovery process for patients in their practice/ communities.
Original Recording Information
Date: Friday, May 8, 2020
Time: 11:00 am - 1:00 pm (ET)
Speaker:
Dr. Peter Selby, MBBS, CCFP, FCFP, MHSc, dipABAM, DFASAM, CAMH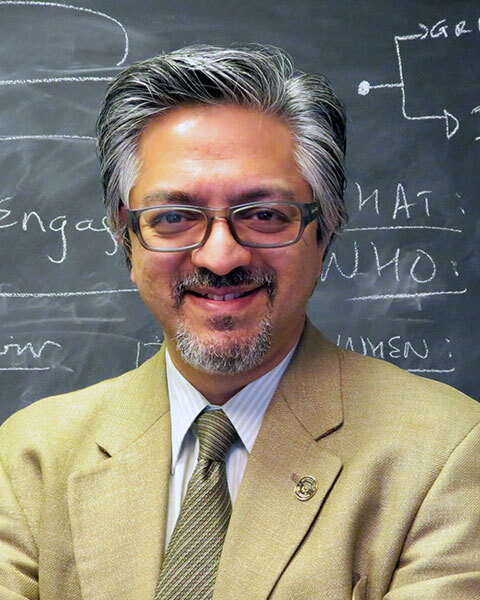 Peter Selby
MBBS, CCFP, FCFP, DFASAM
Peter Selby, MBBS, CCFP, FCFP, DFASAM is the Director of Medical Education and a Clinician Scientist at the Centre for Addiction and Mental Health. He is a Professor in the Departments of Family and Community Medicine, Psychiatry, and the Dalla Lana School of Public Health at the University of Toronto. He is also a Clinician Scientist in the Department of Family and Community Medicine. Dr. Selby is the Executive Director and creator of the TEACH project; a continuing education certificate program in Applied Counselling for Health with a focus on smoking cessation, through the University of Toronto. Dr. Selby' research, as a Principal Investigator at the Ontario Tobacco Research Unit, includes smoking cessation especially in smokers with co-morbid conditions. As the Principal Investigator of the STOP Study, he investigates the effectiveness of NRT and counselling in different types of intervention settings. He is also the PI of CANADAPTT- a unique Canadian Smoking Cessation Guideline development and dissemination project. Dr. Selby also continues his clinical research with pregnant women who use substances and is the PI of a knowledge translation program (PREGNETS) to increase the adoption of evidence-based interventions with pregnant smokers.
He has received grant funding totaling over 80 million dollars from CIHR, NIH, and Ministry of Health and has published 130 peer reviewed publications. He has published 5 books (including 4 edited), is the author of 30 book chapters, and 32 research reports prepared for the government. He is the Co-Chair for the Ministry of Health Cessation Task force and the Chair of the Canadian Centre on Substance Abuse National Task Force on Treatment for Prescription Drug Misuse. Dr. Selby mentors Fellows in Addiction Medicine and Addiction Psychiatry, junior investigators and medical students. Dr. Selby a sought after speaker for various topics including addictive disorders, motivational interviewing, and health behavior change.
Does Disclose - Johnson and Johnson, Consultant/Advisory Board, Other Research Support includes receipt of drugs, supplies, equipment or other in-kind support, Pfizer, Consultant/Advisory Board, Other Research Support includes receipt of drugs, supplies, equipment
$i++ ?>
Key:

Complete

Next

Failed

Available

Locked
Open to view video.
This webinar was recorded on May 8, 2020.