ASAM eLearning
Marijuana Legalization and Addiction Medicine: Global Perspectives (1.5 CME)
(1.5 CME) In this conference recording from the 2018 Annual Conference, you will learn that, marijuana is an illegal drug in most countries around the globe, however efforts to legalize marijuana in a number of countries are gaining momentum. Addiction physicians are consequently are more involved in public policy debates on the subject. This symposium will provide an overview of global developments pertinent to marijuana legalization and decriminalization efforts and the central role of addiction physicians in the respective public policies. The increasing use and abuse of marijuana around the globe raises questions about the impact of this substance on communities, and the role of addiction physicians in influencing public policies. Questions about the safety, toxicity, addictive potential, gateway effects of marijuana are now being fiercely debated, as states in the USA (Colorado and Washington) are legalizing marijuana, and other countries are considering decriminalizing i.e. Uruguay. Furthermore, the "medical" use of marijuana is being permitted by some US states and nations (i.e. Canada).
The symposium speakers:
Dr. Gregory Bunt will discuss decriminalization v. legalization of marijuana,
Dr. Susan Weiss will discuss cannabis policy developments at home and abroad, and
Dr. Kevin Sabet will cover international and global consequences of legalization of marijuana.In brief, the symposium will provide the participants an important historical and international perspective on marijuana use, abuse and dependency, and the relationship addiction physicians can establish with the public, policymakers and governmental authorities. In addition, an Audience Response System will be utilized to evaluate controversial opinions of participants and facilitate vigorous audience participation.
Marc Galanter
MD, DFASAM
Marc Galanter, M.D., is a Professor of Psychiatry at NYU, Founding Director of the Division of Alcoholism and Drug Abuse, a Senior Editor of the Journal "Substance Abuse," and co-editor of the American Psychiatric Association's "Textbook of Substance Abuse Treatment." He has written four books, "Cults: Faith, Healing, and Coercion," "Network Therapy for Alcohol and Drug Abuse," "Spirituality and the Healthy Mind," and "What is Alcoholics Anonymous?", and published over 200 peer-reviewed articles. His NIH and foundation-funded studies have addressed network therapy for substance abuse, pharmacologic treatment for addiction, the psychology of Twelve-Step recovery, and spirituality in healthcare.
Dr. Galanter attended Albert Einstein College of Medicine where he did his residency in psychiatry. After that he was a Clinical Associate of the National Institute of Mental Health, then an NIH Career Teacher. He later served as President of the Association for Medical Education and Research in Substance Abuse (AMERSA, 1976-1977), the American Academy of Addiction Psychiatry (AAAP, 1991-1992), and the American Society of Addiction Medicine (ASAM, 1999-2001). Among his awards are the Gold Achievement Award for Innovation in Clinical Care, the Oskar Pfister Award for Spirituality, Religion and Psychiatry, and the Seymour Vestermark Award for Psychiatric Education, all from the American Psychiatric Association; the McGovern Award for Medical teaching from AMERSA; the Smithers Award for Research form ASAM; and New York State's Award for Psychiatric Research.
$i++ ?>
Jag Khalsa
PhD, MS
Dr. Jag Khalsa, with about 50 years of experience in drug research, serves as the Chief of the Medical Consequences Branch, National Institute on Drug Abuse, NIH, DHHS; is responsible for developing/administering a national and international program of clinical research on medical and health consequences of drug abuse and co-occurring infections (HIV, HCV, and others). Prior to joining NIDA in 1987, he served for ~10 yrs as a pharmacologist/toxicologist assessing safety (carcinogenic/teratogenic) potential of chemicals [INDs/NDAs] and food additives) and clinical evaluator at FDA. He has published in pharmacology, toxicology, epidemiology and medical journals. He serves on editorial boards of Journals of Addiction Medicine, Research on HIV/AIDS and Palliative Care, Frontiers of Neuroscience, and Clinical Infectious Diseases. He also serves on numerous Federal and NIH level committees including the HHS Viral Hepatitis Implementation Group (VHIG), National Commission on Digestive Diseases and its two sub-committees (Liver Research, Diabetes Research), Federal Task Force on TB, NIH Steering Committee on Centers for AIDS Research. He has received distinguished service awards from the FDA Commissioner, NIDA and NIH Directors, Society of Neuro-Immune-Pharmacology (SNIP), Life Time Achievement Awards from SNIP and International Conference on Molecular Medicine (India) and MIT, India; a commendation from the US Congress, Awards of Merit from the International Society of Addiction Medicine (ISAM), the President of the American Society of Addiction Medicine (ASAM), and a Certificate of Appreciation from the Office of Assistant Secretary for Health (Drs. Howard Koh and Ron Valdiserri), DHHS. He has a Ph.D. in neuro-psycho-pharmacology, a Master's degree in herbal pharmacology/medicine, post-doctoral training in CNS/Cardiovascular pharmacology at SK&F, and Toxicology at SRI International. E-mail: jk98p@nih.gov
$i++ ?>
Gregory Bunt
MD, FASAM, FISAM
Dr. Gregory Bunt graduated medical school in 1983 from NYU School of Medicine, and completed his residency in Psychiatry at the Albert Einstein College of Medicine in 1987. He was among the first to complete the Fellowship in Addiction Psychiatry at NYU School of Medicine (1989), and has since been on the NYU Medical School Faculty in the Division of Alcoholism and Drug Abuse, currently as an Assistant Clinical Professor of Psychiatry. He is a diplomat of the American Board of Psychiatry and Neurology with Special Added Qualifications in Addiction Psychiatry and a Fellow of the International Society of Addiction Medicine.Dr. Bunt is the Immediate Past President of the New York Society of Addiction Medicine and the Immediate Past President of the International Society of Addiction Medicine. He has been the Medical Director for Daytop Village and Daytop International for over 25 years. He has authored over a dozen publications, and speaks nationally and internationally about addiction medicine and therapeutic communities.
$i++ ?>
Kevin Sabet
PhD
Kevin A. Sabet, PhD, has studied, researched, written about, and implemented drug policy for almost 20 years. He has worked in the Clinton (2000) and Bush (2002-2003) Administrations, and in 2011 he stepped down after more than two years as the senior advisor to President Obama's drug control director, the only drug policy staffer to have ever served as a political appointee in a Democrat and Republican administration. He has appeared since at the Aspen Ideas and New Yorker festivals, on the Organization of American States blue ribbon commission advising hemispheric drug policy, and in hundreds of discussions promoting the ideas outlined in his first book, Reefer Sanity: Seven Great Myths About Marijuana. He has been featured on the front page of the New York Times and many publications and news channels. In 2013, he co-founded, Project SAM (Smart Approaches to Marijuana), which advocates for a public health based marijuana policy. He is also the Director of the Drug Policy Institute at the University of Florida, Department of Psychiatry, Division of Addiction Medicine and the author of numerous monographs and peer-reviewed journal articles and advises several non-governmental organizations as well as the United Nations and other multi-national organizations. Dr. Sabet's blog is housed at the Huffington Post and he regularly contributes to opinion-editorial pages, including the Washington Post and New York Times. Two of his op-eds have earned him a "Five Best Columns" distinction by The Atlantic. He is the winner of the 2014 Nils Bejerot Award for Global Drug Prevention, given at Stockholm City Hall by the anti-drug organization chaired by H.M. Queen Silvia of Sweden and the John P. McGovern Award for Drug Prevention given by the Institute for Behavior and Health, and Robert DuPont, the founding director of the National Institute on Drug Abuse. He received his Doctorate of Philosophy and Masters of Science from Oxford University as a Marshall Scholar in 2007 and 2002, respectively, and his B.A. with high honors in Political Science from the University of California, Berkeley in 2001.
$i++ ?>
Susan R.B. Weiss
PhD
Dr. Susan Weiss is the Director, Division of Extramural Research at the National Institute on Drug Abuse (NIDA), which oversees NIDA's extramural programs, research training, operations planning, and trans-NIH initiatives, such as the Adolescent Brain Cognitive Development (ABCD) study, and the Brain Research through Advancing Innovative Neurotechnologies® (BRAIN) Initiative. Dr. Weiss also serves as a senior science advisor to the NIDA Director and scientific liaison to the NIH, HHS, and other Federal Agencies. Previously, she served as the Chief of the Science Policy Branch and Acting Director of NIDA's Office of Science Policy and Communications.
Before coming to NIDA, Dr. Weiss was the Senior Director of Research at the National Mental Health Association (now Mental Health America), and previously she directed a translational research program in the Biological Psychiatry Branch of the National Institute of Mental Health.
Dr. Weiss received multiple awards, including NIH Plain Language Awards, NIH and NIDA Director's Awards, and an Emmy for her contributions to the HBO Addiction Project. She has published more than 150 scientific articles, graduated from SUNY at Stony Brook, and received her Ph.D. in Psychology from the University of Maryland. "
$i++ ?>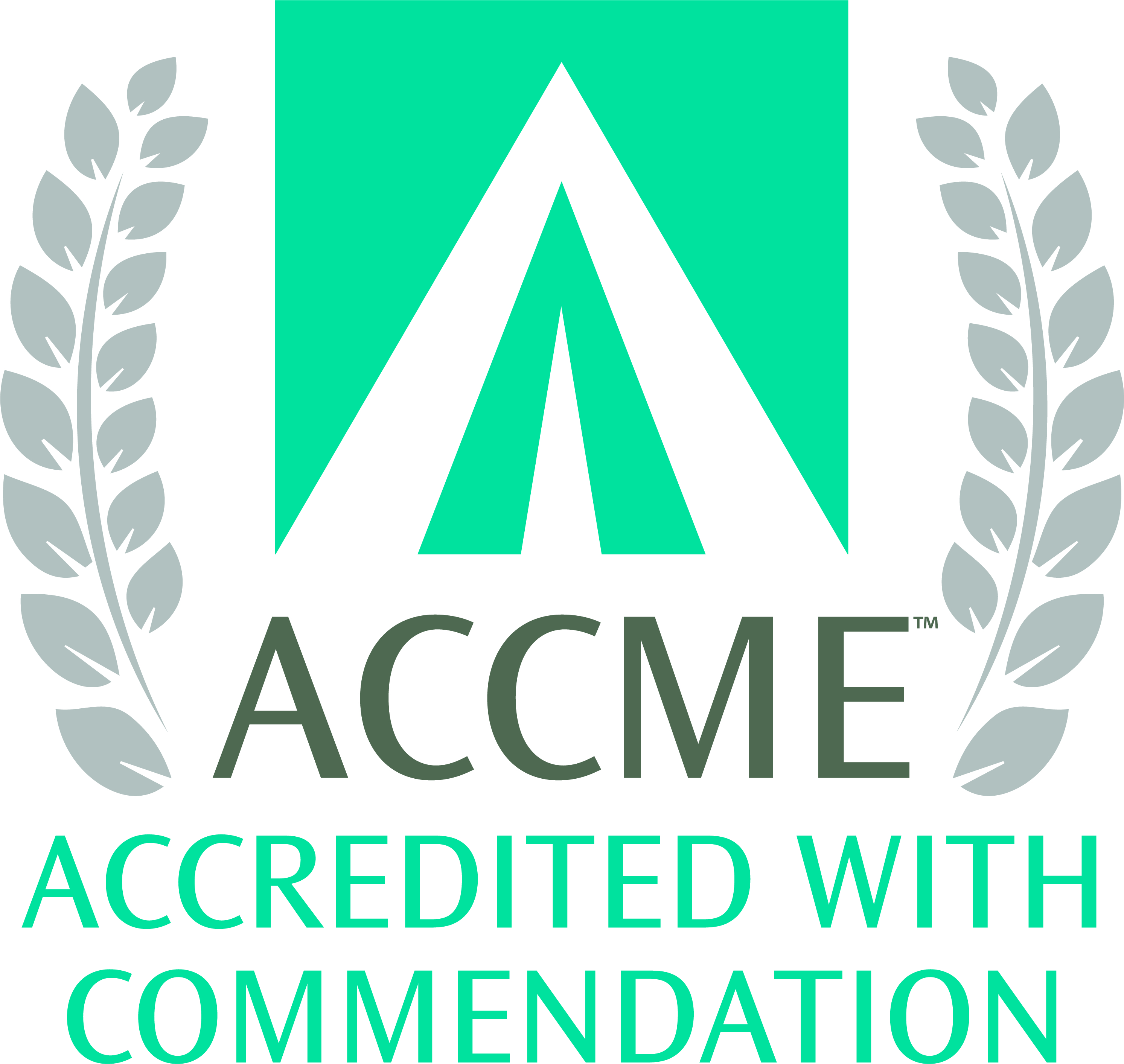 ACCME Accreditation Statement
The American Society of Addiction Medicine is accredited by the Accreditation Council for Continuing Medical Education (ACCME) to provide continuing medical education for physicians.
AMA Credit Designation Statement
The American Society of Addiction Medicine designates this enduring material for a maximum of 1.5 AMA PRA Category 1 Credit(s)™. Physicians should claim only the credit commensurate with the extent of their participation in the activity.
ABPM Maintenance of Certification (MOC)
The American Board of Preventive Medicine (ABPM) has approved this activity for a maximum of 1.5 LLSA credits towards ABPM MOC Part II requirements.
ABAM Transitional Maintenance of Certification (tMOC)
This course has been approved by the American Board of Addiction Medicine (ABAM). Physicians enrolled in the ABAM Transitional Maintenance of Certification Program (tMOC) can apply a maximum of 1.5 AMA PRA Category 1 Credit(s)™ for completing this course.
Key:

Complete

Next

Failed

Available

Locked