ASAM eLearning
How to (Quickly!) Appraise Whether Study Results Should be Applied in Practice (1.5 CME)
(1.5 CME) In this conference recording from the 2018 Annual Conference, you will learn about more about an over-arching ASAM Annual Conference goal: To bring science into clinical practice. It also addresses presenting new scientific research, best practices, and interactive teaching methods. Journal of Addiction Medicine editors will facilitate large and small group discussions to impart skills of critical appraisal of addiction medicine research studies.
The main goal of the session is for participants to be able to assess the validity and applicability of published research studies in order to decide when to apply findings in clinical practice. We will accomplish this goal by critically appraising literature using a standard framework supported by worksheets, in large and small group learning formats.
Critical appraisal involves beginning with a clinical question or scenario, assessing whether reported study methods support validity to address the question (specific to whether the question is about treatment, diagnosis or prognosis), noting the results and their precision, and assessing the applicability of the study results to clinical practice. We will do this with one or more examples of recent articles in the literature. Small groups will be facilitated by faculty as participants use worksheets to apply the principles to specific articles. Small groups will report out to the larger group to discuss conclusions.
Richard Saitz
MD, MPH, DFASAM, FACP
Richard Saitz MD, MPH, FACP, DFASAM is a general internist (DABIM) and primary care physician, an addiction medicine specialist (DABAM), Chair and Professor of Community Health Sciences at Boston University (BU) School of Public Health, and Professor of Medicine at BU School of Medicine. He Chaired the Treatment and Services review committee for the National Institute on Alcohol Abuse and Alcoholism, is Associate Editor of JAMA and Senior Editor of Journal of Addiction Medicine, Section Editor and sole author of key chapters in UpToDate on unhealthy substance use, an editor of the ASAM Principles of Addiction Medicine, and author of >200 peer-reviewed publications http://profiles.bu.edu/display/151440 http://www.bu.edu/sph/profile/richard-saitz/ He was Director of Boston Medical Center's Clinical Addiction Research and Education (CARE) Unit for over a decade, has been Chairman of an Institutional Review Board, Associate Director of Clinical Research for BU, President of the Association for Medical Education and Research in Substance Abuse (AMERSA), steering committee member of the Motivational Interviewing Network of Trainers (MINT), and was coordinating committee member of International Network for Brief Intervention for Alcohol and other drug problems (INEBRIA). He is Vice President of the International Society of Addiction Journal Editors (ISAJE). His primary areas of expertise supported by NIH, RWJF, and SAMHSA, are screening and brief intervention, integrating substance-related and general health care, improving the quality of care for people with unhealthy substance use, particularly in general health settings, and basing care on science. He validated single-item screening questions recommended by NIDA and NIAAA. Awards: Alpha Omega Alpha Honor Society, Boston Jaycees Ten Outstanding Young Leaders Award, Best Doctors in America®, AMERSA's W. Anderson Spickard, Jr. Excellence in Mentorship Award, the R. Brinkley Smithers Distinguished Scientist Award (ASAM), Research Society on Alcoholism Distinguished Researcher Award.
$i++ ?>
Frank J. Vocci
PhD
Frank Vocci, PhD, President and Senior Research Scientist, Friends Research Institute, Baltimore, MD. Following a post-doctoral fellowship in addiction pharmacology at the Medical College of Virginia, Dr. Frank Vocci spent 11 years at the FDA, rising to the level of Chief of the Drug Abuse Staff. At the FDA, he reviewed applications for marketing of medications for analgesic medications and for the treatment of substance abuse disorders. He also participated in domestic and international drug control issues. In 1989, he joined the Medications Development Program at the National Institute on Drug Abuse. He became the Director of the Division of Pharmacotherapies and Medical Consequences of Drug Abuse (DPMC) in 1997 where he was responsible for overseeing research and development activities in medications development for the treatment of addictive disorders. He was also responsible for biomedical research in the medical consequences of drug abuse, primarily AIDS and hepatitis C research. During his tenure, the DPMC collaborated on the development of four addiction drug products that were approved by the FDA. Dr. Vocci has published over 100 articles in neuropharmacology and the treatment of substance abuse and its consequences. In 2001, he received a Meritorious Executive award from President Bush for his management of the NIDA medications development program. Dr. Vocci also received a Distinguished Service Award in 2003 from the College on Problems of Drug Dependence for his contributions to the development of buprenorphine as a treatment for opiate dependence. In 2006 Dr. Vocci received the Vernelle Fox award from the California Society of Addiction Medicine and the FeDerSerD (Italian Addiction Society) award. Dr. Vocci has been a co-editor of the Journal of Addiction Medicine since 2012 and is a past-president of the College on Problems of Drug Dependence.
$i++ ?>
Martha J. Wunsch
MD, FAAP, DFASAM
Martha J Wunsch, MD, FAAP , DFASAM is an addiction specialist with The Permanente Medical Group in Northern California. She is the Program Director for the Kaiser Addiction Medicine Fellowship and Medical Director of the San Leandro Hospital Addiction Medicine Consultation and Liaiason Service. Marty earned a medical degree at Uniformed Services University of the Health Sciences in Bethesda, Maryland, completed a pediatric internship and residency at Children's Hospital Los Angeles (1983-1986), and practiced general pediatrics in the Indian Health Service in Arizona.
Dr. Wunsch was the Hoff Addiction Medicine Fellow at Medical College of Virginia/Virginia Commonwealth University (2000-2002). She is a distinguished fellow of the American Society of Addiction Medicine and a founding co-editor of the Journal of Addiction Medicine. Dr. Wunsch is a founding director of the American Board of Addiction and the President Elect of The Addiction Medicine Foundation.
$i++ ?>
Howard B. Moss
MD
Howard B. Moss, M.D. is Clinical Professor of Psychiatry and Neurosciences at the University of California at Riverside, and Co-Editor of the Journal of Addiction Medicine. He is a board-certified psychiatrist with added qualifications in the subspecialty of Addiction Psychiatry, and is the former Associate Director for Clinical and Translational Research at the National Institute on Alcohol Abuse and Alcoholism of the National Institutes of Health in Bethesda, Maryland. He has authored over 165 peer-reviewed scientific journal publications and three books. He has been Professor of Psychiatry at University of Pennsylvania, Temple University, and the University of Pittsburgh prior to assuming his role at N.I.H., and has held a Senior Scientist Award from National Institute on Drug Abuse. His research has focused on the clinical manifestations of substance use disorders, their etiology, and the intergenerational transmission of risk and resilience. This work has employed diverse methodologies that include psychiatric epidemiology, advanced statistical methods, neurochemistry/neuropharmacology, psychophysiology, biomarker development, neuroimaging, and molecular and behavioral genetics.
$i++ ?>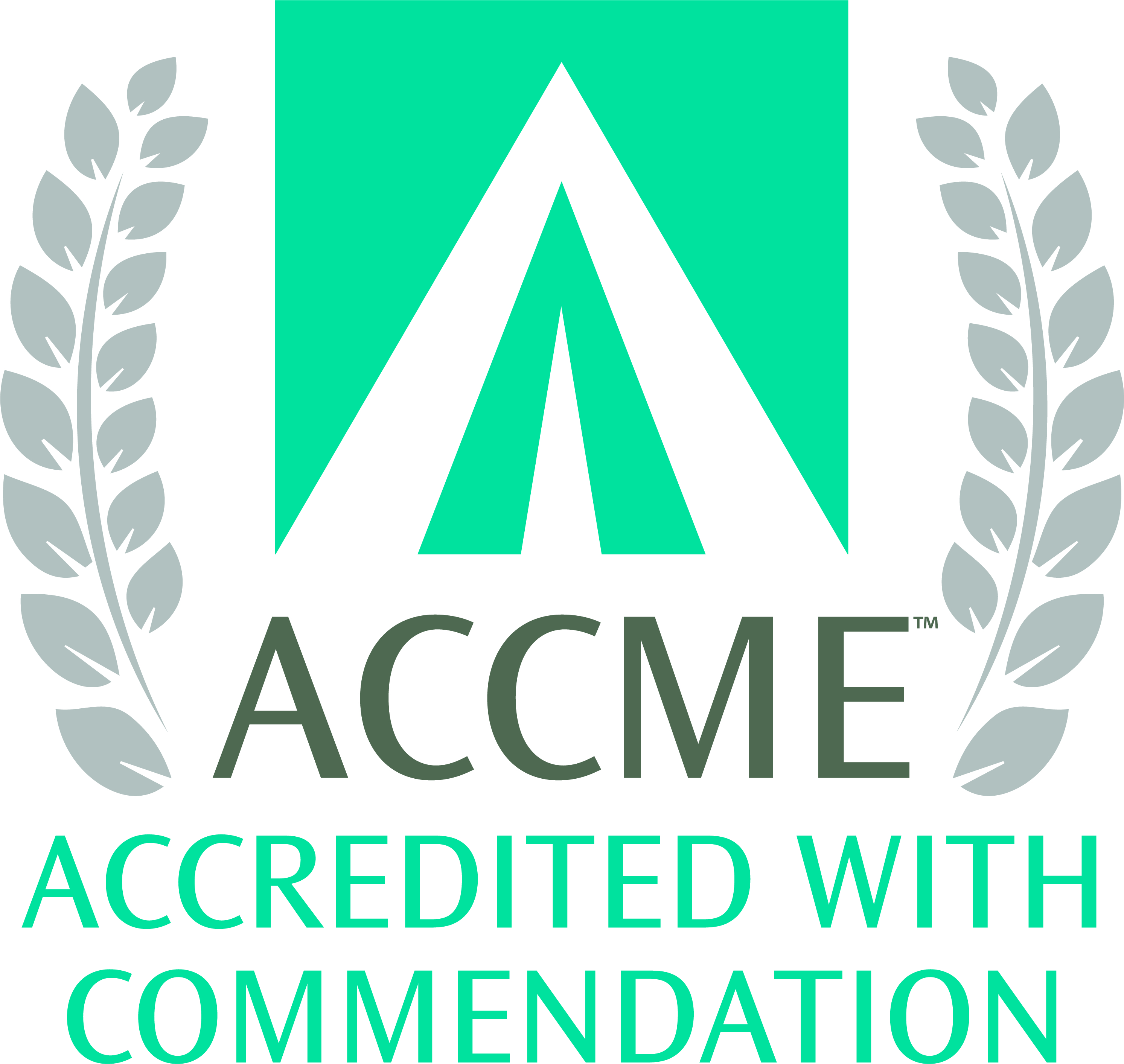 ACCME Accreditation Statement
The American Society of Addiction Medicine is accredited by the Accreditation Council for Continuing Medical Education (ACCME) to provide continuing medical education for physicians.
AMA Credit Designation Statement
The American Society of Addiction Medicine designates this enduring material for a maximum of 1.5 AMA PRA Category 1 Credit(s)™. Physicians should claim only the credit commensurate with the extent of their participation in the activity.
ABPM Maintenance of Certification (MOC)
The American Board of Preventive Medicine (ABPM) has approved this activity for a maximum of 1.5 LLSA credits towards ABPM MOC Part II requirements.
ABAM Transitional Maintenance of Certification (tMOC)
This course has been approved by the American Board of Addiction Medicine (ABAM). Physicians enrolled in the ABAM Transitional Maintenance of Certification Program (tMOC) can apply a maximum of 1.5 AMA PRA Category 1 Credit(s)™ for completing this course.
Key:

Complete

Next

Failed

Available

Locked