ASAM eLearning
Bringing This All Together: What A Functional Addiction and Pain Practice Can Look Like (1.5 CME)
Recorded On: 04/12/2018
(1.5 CME) In this conference recording from the 2018 Pain & Addiction: Common Threads Course, you will learn how to create a functional integrated pain and addiction practice. This session also includes questions and answers with the audience.
Mark A. Weiner
MD, DFASAM
Dr. Weiner received his undergraduate degree (B.S. Psychology) at the University of Michigan, Ann Arbor. He earned his medical degree at Cornell University Medical College in New York City. He completed his internship and residency in Internal Medicine at Northwestern University McGaw Medical Campus in Chicago, Illinois. He is Board Certified in Internal Medicine and Addiction Medicine. Since 2008, Dr. Weiner has worked at Pain Recovery Solutions in Ann Arbor, Michigan practicing full time Addiction Medicine and Pain Medicine. He is the Section Head of Addiction Medicine at Saint Joseph Mercy Hospital - Ann Arbor. He has participated in planning the ASAM preconfernece, Common Threads: Pain and Addiction, since 2011 and is the current vice chair. He also is a member of the ASAM Annual Meeting planning committee since 2014 and is an editor on the up-and-coming ASAM Pain and Addiction Handbook.
$i++ ?>
William Jacobs
MD
William S. Jacobs, M.D, Associate Professor, Medical College of Georgia. is a national clinical expert, triple board certified in Anesthesiology, Pain Medicine, and Addiction Medicine physician. A Magna Cum Laude University of Georgia undergraduate and graduate of the Medical College of Georgia, Dr. Jacobs did his Anesthesiology Residency at the University of Alabama-Birmingham. He had a 13 year career as a private practitioner in anesthesiology and pain management before matriculating to UF for his Addiction Medicine Fellowship.
Dr. Jacobs has been a national expert, testifying on Capitol Hill on MDMA and prescription misuse and abuse. He was a medical and scientific Consultant to the US Senate as well as the Department of Labor. Dr Jacobs has also testified and consulted for the DEA on safe prescribing of narcotic drugs and the model of ideal treatment programs. Dr. Jacobs has been the Medical Director of non-profit, profit, and academic chemical dependency and dual diagnosis programs. After his promotion to Associate Professor, he left academia and started NexStep Integrated Pain Care Inc., a model outpatient program for the treatment of patients with both chronic pain and addiction disorders. He returned to the University of Florida full time as Associate Professor in Psychiatry and Addiction Medicine: Co-Chief of Pain Medicine in 2012.
Dr. Jacobs is the author of peer reviewed scientific papers, abstracts, textbook chapters including the ASAM and APA definitive substance use volumes, and practice guidelines including highly cited studies on mitigating opioid abuse in chronic pain treatment, physician recovery, naltrexone, urine drug testing, and body mass index and alcohol use.
Dr Jacobs has returned home to Georgia to become the first Chief of Addiction Medicine at The Medical College of Georgia He is also Medical Director of The Bluff Plantation as well as Chief Medical Officer for Georgia Detox & Recovery.
$i++ ?>
R. Corey Waller
MD, MS, DFASAM
R. Corey Waller, MD, MS, FACEP, DFASAM, is an addiction, pain and emergency medicine specialist. Dr. Waller earned his bachelor's degree in biology and his master's degree in neuromolecular biology at Southwest Texas State University in San Marcos, Texas. He earned his medical degree at University of Texas Medical School in San Antonio. Dr. Waller completed his emergency medicine residency at Thomas Jefferson University in Philadelphia. He is board certified and fellowship trained in addiction medicine.
$i++ ?>
Michael Sprintz
DO, DFASAM
Michael Sprintz, D.O. received his medical degree from Midwestern University-Chicago College of Osteopathic Medicine in 1997 and went on to a residency in Anesthesiology at Johns Hopkins Hospital. He left Hopkins to do post-doctoral research in biomedical nanotechnology before returning to complete his anesthesia training at University of South Florida. Dr. Sprintz completed a Pain Medicine Fellowship at MD Anderson Cancer Center in 2012 and is triple-board-certified in Anesthesiology, Addiction Medicine, and Pain Medicine. Dr. Sprintz is the Past-President of the Texas Society of Addiction Medicine, as well as the CEO of iLumHealth, a software company developing world-class products to prevent abuse and diversion of prescription drugs, educate providers, and employ rational solutions that save lives and create value. In addition, Dr. Sprintz is the Founder and Chief Medical Officer of the Sprintz Center for Pain and Dependency, an ultra-specialized outpatient center for the comprehensive treatment of chronic pain, dependency and addiction, located in The Woodlands, TX.
$i++ ?>
Mel Pohl
MD, DFASAM
Mel Pohl, MD, DFASAM is a Board Certified Family Practitioner. He is the Medical Director of Las Vegas Recovery Center (LVRC). Dr. Pohl was a major force in developing LVRCs Chronic Pain Recovery Program. He is certified by the American Board of Addiction Medicine (ABAM), and a Fellow of the American Society of Addiction Medicine (ASAM). Dr. Pohl is a Clinical Assistant Professor in the Department of Psychiatry and Behavioral Sciences at the University of Nevada School of Medicine. He is a nationally known public speaker and co-author of Pain Recovery: How to Find Balance and Reduce Suffering from Chronic Pain (Central Recovery Press, 2009); Pain Recovery for Families: How to Find Balance When Someone Elses Chronic Pain Becomes Your Problem Too (Central Recovery Press, 2010). Dr. Pohl is the author of A Day without Pain (Central Recovery Press, 2008), which won a silver medal from Independent Publisher Book Award in May 2009. His new book writtten with Kathy Ketcham is The Pain Antidote: The Proven Program to Help You Stop Suffering From Chronic Pain, Avoid Addiction to Painkillers - and Reclaim Your Life (DeCapo). Las Vegas Recovery Center- Salary- Medical Director
$i++ ?>
Launette Marie Rieb
MD, MSc, CCFP, FCFP, DABAM, FASAM
Dr. Launette Rieb is a Clinical Associate Professor in the Department of Family Practice at the University of British Columbia (UBC), Canada. She is a Family Physician and diplomat of The American Board of Addiction Medicine. She did her graduate work in the area of pain physiology. She completed a postgraduate UBC Clinical Scholar's Program in 2015 and a NIDA sponsored Canadian Addiction Medicine Research Fellowship in 2016 resulting in publication on a newly described opioid pain phenomenon - withdrawal-associated injury-site pain (WISP). She has also published on fentanyl and heroin overdose deaths in BC, as well as on addiction in a variety of marginalized populations. Dr. Rieb is the Medical Director of a multidisciplinary team at OrionHealth (Vancouver Pain Clinic), and works as a consultant for the Rapid Access Addictions Clinic at St. Paul's Hospital in Vancouver. In addition, she does addiction medicine consultations for The Orchard Recovery Centre, on Bowen Island. Dr. Rieb has taught addiction medicine in the undergraduate and postgraduate medical programs at UBC, and at national and international conferences for 24 years. Dr. Rieb was the co-creator and initial Physician Director of the St. Paul's Hospital Goldcorp Addiction Medicine Fellowship (now the BC Centre on Substance Use Addiction Medicine Fellowship). She is a member of the Canadian Society of Addiction Medicine's Education Committee and the College of Family Physician of Canada's Competency Creation Working Group for the Certificate of Added Competency in Addiction Medicine. Dr. Rieb is the past recipient of a UBC Faculty of Medicine Post Graduate Teaching Award.
$i++ ?>
Terry A. Rustin
MD, FASAM
Dr. Rustin provides telemedicine consultations in psychiatry and addiction treatment with JSA Health, and serves as a consultant to industry in developing smoking cessation programs. He served on the faculty of the University of Texas Health Science Center-Houston for more than 20 years, teaching addictions and the clinical assessment of patients to medical and nursing students and psychiatric residents, retiring in 2010. Dr. Rustin has a special interest in nicotine dependence, and has developed a treatment program for nicotine dependence based on addiction-recovery principles. He has written a series of books for clients describing this recovery process, and a companion volume for treatment professionals to assist them in developing such programs. He has also produced a pair of videos on nicotine dependence to supplement these materials. He designed and is currently managing a smoking cessation program for the 25,000 employees of a cruise line company. In 1991, Dr. Rustin directed the transition of the addiction treatment program at the Harris County Psychiatric Center to a smoke-free program. This program successfully integrated the treatment of nicotine dependence into the context of addiction treatment, and has served as a model for programs across the nation. Dr. Rustin shares this experience by providing consultations and training sessions for hospitals and treatment programs planning to go smokefree and to incorporate nicotine dependence treatment into their programs. Dr. Rustin served as Texas Chairman for ASAM for four years; he directed the Review Course in Addiction Medicine from 1988 through 1993 and the Society's 1995 and 1996 National Conference on Nicotine Dependence. He is certified by ABIM, ASAM and by the American Board of Examiners in Psychodrama, Sociometry and Group Psychotherapy. He is a ASAM Fellow and has been listed in "The Best Doctors in America" in Addiction Medicine each year since 1996.
$i++ ?>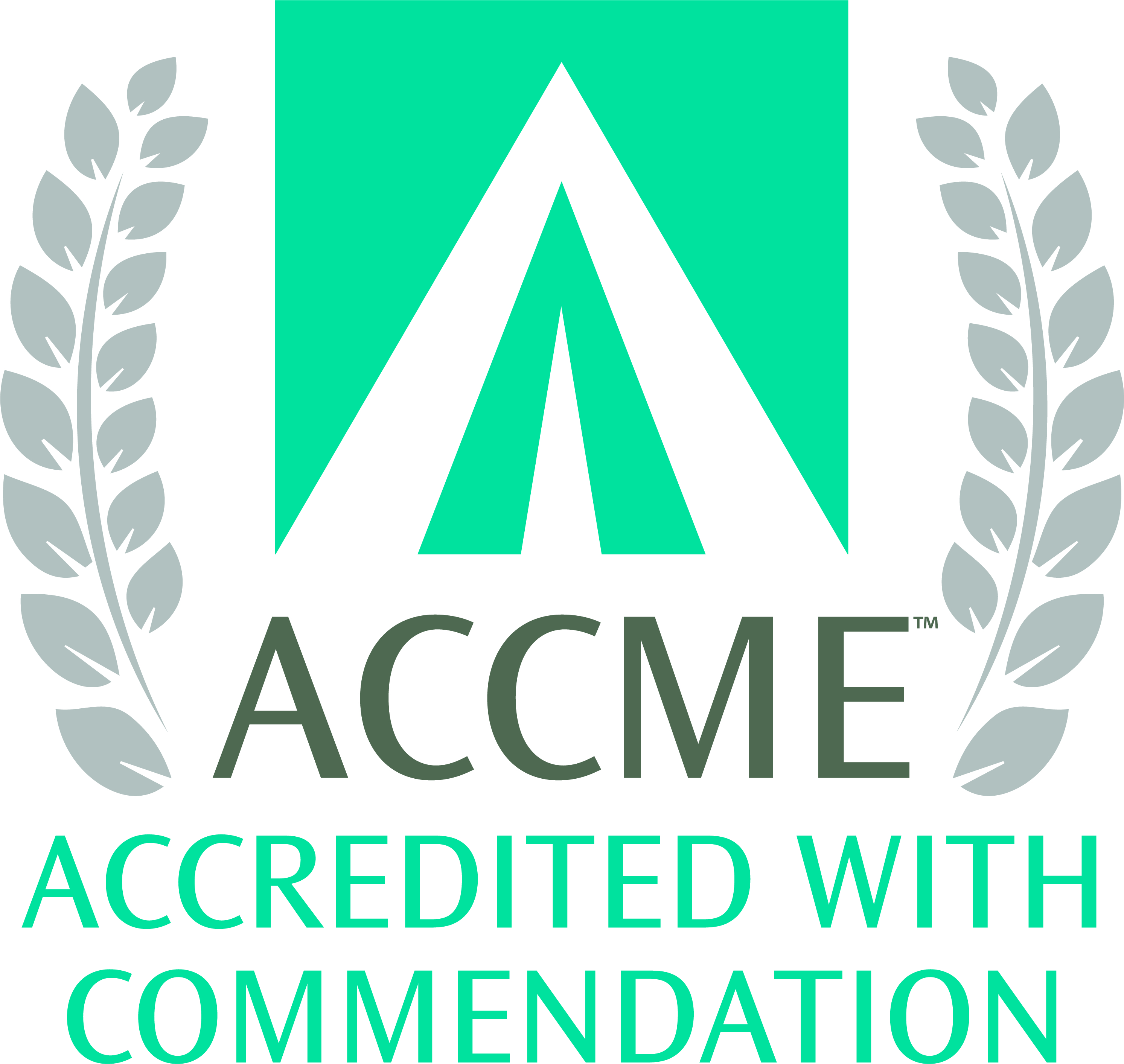 ACCME Accreditation Statement
The American Society of Addiction Medicine is accredited by the Accreditation Council for Continuing Medical Education (ACCME) to provide continuing medical education for physicians.
AMA Credit Designation Statement
The American Society of Addiction Medicine designates this enduring material for a maximum of .75 AMA PRA Category 1 Credit(s)™. Physicians should claim only the credit commensurate with the extent of their participation in the activity.
Key:

Complete

Next

Failed

Available

Locked