ASAM eLearning
Addiction & MH Conditions in Healthcare Providers: Eval, Tx & Legal Considerations (1.5 CME)
(1.5 CME) In this conference recording from the 2018 Annual Conference, you will learn that physician burnout and suicide rates are at their highest levels and steadily climbing. Workload, electronic medical records, decreased time with patients and poor work-life balance have all be proposed as possible contributors to the epidemic of physician burnout. In contrast, physicians have the same rates of mental illness (such as depression and anxiety) and substance abuse as the general population. However, the substance physicians tend to abuse are alcohol and prescription medications (v.s. illicit substances for the general pop). With all of these factors colliding into "Physician Health," it is no surprise that physician well-being committees are commonly tasked with assessing a "troubled physician". Burnout and suicide are not limited to seasoned members of the field of medicine. Medical students and residents have burnout levels as high as 50%. We are just now starting to uncover the epidemic of medical student and resident suicide rates. An intensive diagnostic evaluation of a physician is a repetitively new concept. Prior to the 1990's Physicians were confronted and in many cases forced into treatment. Currently, the practice is to encourage a physician suspected of having a substance abuse, mental health or behavioral problem into a minimum 72 hour diagnostic evaluation to uncover whether or not they need treatment. Physicians face similar barriers to treatment as the general population such as shame. However, they also face barriers such as fear of losing their careers, losing medical malpractice coverage, losing credentialing/hospital privileges and more if they are diagnosed with mental illness or substance abuse. Therefore, the delivery and quality of a diagnostic evaluation and treatment and monitoring for a physician are critical. Our workshop will cover the current healthcare environment and the epidemiological and other risk factors that physicians face. We will discuss the process of intervention and what to do when a colleague, staff member or resident/medical student is suspected of being impaired. In great detail we will cover the process of evaluating a physician from a multi-disciplinary approach. We will discuss the treatment process of when a healthcare provider (a colleague, staff member or resident/medical student) needs treatment including the intensity of treatment, levels of care, medication vs. non-medication treatment options, time needed off of work and other important considerations. Finally, in great detail we will cover the process of ongoing monitoring to assure the healthcare provider is safe to return and to continue to practice after receiving treatment. We will provide an interactive experience for the audience to help them incorporate a better understanding of both physician health and thorough treatment into their practice or into the medical institution. Legal consideration and concerns will be discussed and best practices will be provided.
Matthew Goldenberg
DO
Matthew Goldenberg D.O. is an expert in the evaluation and treatment of mental health disorders and is an addiction specialist in Santa Monica, CA. He is double Board Certified in Psychiatry and Addiction Psychiatry. Dr. Goldenberg is the Associate Medical Director of Professional Health Services at Promises Treatment Centers. Dr. Goldenberg specializes in helping professionals (many of whom are healthcare providers) obtain and learn to maintain long-term recovery from drugs, alcohol and/or mental illness. In this capacity, Dr. Goldenberg assists in multi-disciplinary evaluations to help uncover if there is an underlying addiction or mental health condition and also provides treatment which includes individual medication and non-medication treatment options and group therapy facilitation. Dr. Goldenberg continues to engage in research and medical education as a member of the Medical Staff and as an Assistant Professor of Psychiatry at Cedars Sinai Medical Center, in Los Angeles, California. Dr. Goldenberg also maintains a small private practice in Santa Monica, CA. This affords the ability to provide highly individualized and evidence-based treatment to a select group of motivated patients. Dr. Goldenberg completed an Addiction Psychiatry Fellowship through UCLA and Psychiatry Residency at Banner University Medical Center, of the University of Arizona, in Phoenix, Arizona. Dr. Goldenberg completed medical school at Midwestern University, Arizona College of Osteopathic Medicine. Dr. Goldenberg matriculated at Santa Clara University for his undergraduate education.
$i++ ?>
Karen Miotto
MD
Dr. Karen Miotto is a Clinical Professor in the Department of Psychiatry and Behavioral Sciences at UCLA, the Director of the UCLA Addiction Medicine Service, and Chair of the UCLA Medical Staff Health Program. Dr. Miotto is the Chair of California Public Protection & Physician Health (CPPPH) and is the Chair of the Committee on Wellbeing of Physicians of the California Society of Addiction Medicine (CSAM). She is dedicated to promoting physician wellness and educating others on how to reduce physician distress, burnout, substance misuse and mental illness in the medical profession. Additionally, Dr. Miotto is frequently an invited speaker at local and international addiction medicine meetings. She is the recipient of a career development award from the National Institute on Drug Abuse and is an investigator in the area of addiction pharmacology.
$i++ ?>
Greg Skipper
MD, DFASAM
Dr. Skipper is a Distinguished Fellow of the American Society of Addiction Medicine and a certified Medical Review Officer. He is currently the director of Professional Health Services at Promises Professionals Treatment Program in Santa Monica CA. This treatment program is a separate Promises program that focuses on evaluation and treatment of professionals. Dr. Skipper has conducted over 2,000 in-depth evaluations on licensed professionals over the past 30 years. Dr. Skipper previously served as Medical Director of the Alabama Physician Health Program (1999-2011) and was on the council that created and oversaw the Oregon Health Professionals Program (1989-1993). Dr. Skipper was also the primary innovator of ethylglucuronide, EtG, testing, a superior drug test for detecting abstience from alcohol use, in the United States and abroad and is an expert in alcohol biomarkers and other drug testing. He was a principle investigator of The Blueprint Study, the most extensive National Study of Physician Health Programs, funded by a Robert Wood Johnson Foundation grant, and is the author of more than 100 articles and book chapters regarding drug testing, physician health and contingency monitoring. Dr. Skipper was formerly Medical Director of Springbrook Hazelden and he was a chief advisor to the designing of the professionals program at Betty Ford Center and Bradford Health Services. Dr. Skipper assisted in developing Physician Health Programs in Melbourne Australia and Salzburg Austria. Dr. Skipper is also Medical Director of an educational company, Professional Boundaries, Inc., that conducts over 80 courses per year nationally in major cities regarding Professional Boundaries, Medical Ethics, Apprpriate Prescribing and Medical Records.
$i++ ?>
Kevin D. Cauley
JD
Kevin D. Cauley is the founder of Kevin Cauley, P.C., located in Los Angeles, California. He represents physicians and other health care professionals who are facing disciplinary action with respect to their professional licenses. Mr. Cauley's practice focuses on professional licensing, medical staff peer review, Medicare and Medi-Cal fraud and recoupment, health care contracting, and the defense of white collar offenses. He has worked in the field of professional licensure and health care law for over a decade.

Originally from Atlanta, Georgia, Mr. Cauley graduated magna cum laude from Oglethorpe University. Prior to attending law school, he worked for several years as a paralegal with a well-known law firm focusing on the defense of health care and other licensed professionals. Having developed a strong interest in this field, he then attended Southwestern University School of Law and was awarded his Juris Doctor. While in law school, Mr. Cauley served as a managing editor of the Los Angeles Public Interest Law Journal, completed a public interest fellowship program at the Los Angeles Gay & Lesbian Center and was honored for his scholastic achievements with the Witkin Award for Academic Excellence.
Mr. Cauley is a member of the American Psychology-Law Society, California Academy of Attorneys for Healh Care Professionals, California Attorneys for Criminal Justice, and The American Association of Nurse Attorneys.
$i++ ?>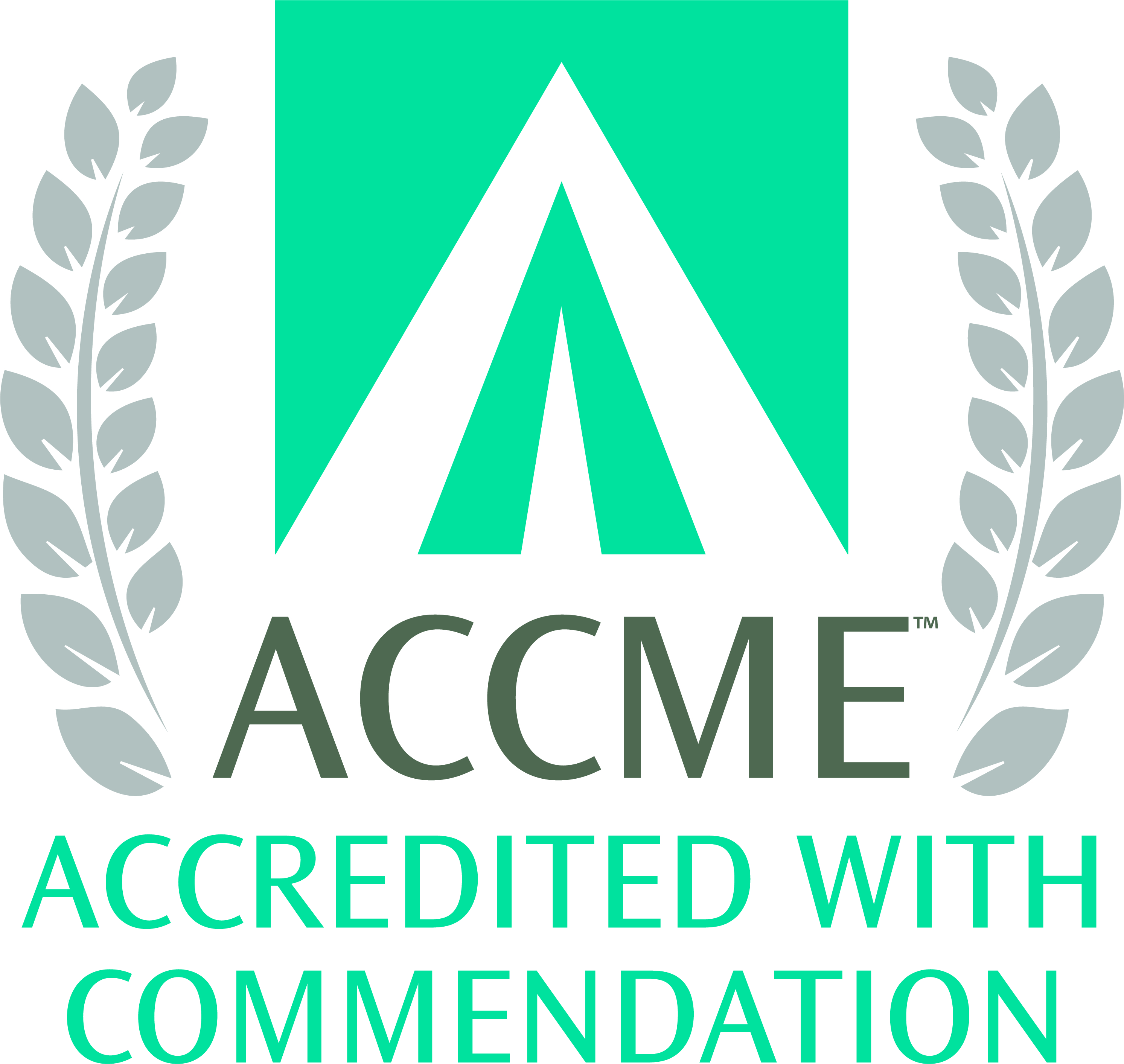 ACCME Accreditation Statement
The American Society of Addiction Medicine is accredited by the Accreditation Council for Continuing Medical Education (ACCME) to provide continuing medical education for physicians.
AMA Credit Designation Statement
The American Society of Addiction Medicine designates this enduring material for a maximum of 1.5 AMA PRA Category 1 Credit(s)™. Physicians should claim only the credit commensurate with the extent of their participation in the activity.
ABPM Maintenance of Certification (MOC)
The American Board of Preventive Medicine (ABPM) has approved this activity for a maximum of 1.5 LLSA credits towards ABPM MOC Part II requirements.
ABAM Transitional Maintenance of Certification (tMOC)
This course has been approved by the American Board of Addiction Medicine (ABAM). Physicians enrolled in the ABAM Transitional Maintenance of Certification Program (tMOC) can apply a maximum of 1.5 AMA PRA Category 1 Credit(s)™ for completing this course.
Key:

Complete

Next

Failed

Available

Locked