ASAM eLearning
Q&A - ASAM Level of Care Certification: Re-Engineering Treatment One Step at a Time
Register

Non-Member - Free!
Regular Member - Free!
Retired - Free!
Early Career Physician - Free!
Resident - Free!
Student - Free!
Associate - Free!
ASAM Staff - Free!
International Member - Free!
Emeritus Member - Free!
Provisional Member - Free!
Fellow Member - Free!
Honorary Member - Free!
CRT Member - Free!

Q&A Session - ASAM Level of Care Certification: Re-Engineering Treatment One Step at a Time
---
ASAM Level of Care Certification, the first program of its kind to independently assess and verify treatment programs' ability to deliver services consistent with Levels of Care described in The ASAM Criteria®, launched on June 1st 2020. This session will give a brief overview of the certification and then provide an opportunity for attendees to ask detailed questions relative to the certification process.
More information about ASAM Level of Care Certification can be found here.
Access the session on the contents tab.
Session Information
Date: Tuesday, June 9th, 2020
Time: 2 pm ET / 1 pm CT/ 11 am PT
Speakers:
Paul H. Earley, MD, DFASAM, President, American Society of Addiction Medicine (ASAM)
Michael W. Johnson, MA, CAP, Managing Director of Behavioral Health, CARF International
Learning Objectives
After attending, participants will be able to:
1. Describe the goals of ASAM Level of Care Certification.
2. Identify ASAM's and CARF's different roles in ASAM Level of Care Certification.
3. Recognize how ASAM Level of Care Certification works and how it is obtained.

Paul H. Earley
MD, DFASAM
Dr. Earley has been an Addiction Medicine Physician for 36 years. He treats all types of addictive disorders and specializes in the assessment and treatment of health care professionals. As a therapist, he works with patients already in recovery, providing long term therapy for those who suffer from this disease. His professional expertise extends to advocacy for professionals before agencies and licensing boards.
Dr. Earley is a dynamic speaker and educator; he speaks and trains on topics of addiction, its treatment and addiction among health care professionals. In addition, he trains therapists about the neurobiological basis of psychotherapy. In his travels, he has provided training in the United States, Canada, the United Kingdom, Italy, and Switzerland.
He is the author of three books and numerous articles on addiction and its treatment. He is a contributing author to the ASAM Textbook: Principles of Addiction Medicine, as author of the chapter: Physician Health Programs and Addiction among Physicians. He is a contributing author to the ASAM Criteria. His two most recent books Recovery Mind Training and The Implementation Guide to Recovery Mind Training are published by Central Recovery Press.
His work was featured in the documentary series on addiction entitled Close to Home by Bill Moyers. Dr. Earley is a Distinguished Fellow of ASAM and has been on the board of ASAM for over 20 years in several capacities. He is the current president of ASAM. He has been the Medical Director of two nationally acclaimed addiction programs specializing in the care of health care professionals who suffer from addiction illnesses. Currently, Dr. Earley is the Medical Director of the Georgia Professionals Health Program, Inc., the Physicians Health Program (PHP) for the state of Georgia in the U.S. With Earley Consultancy, LLC, he works with numerous treatment facilities, providing training in cohesive care, treatment effectiveness and staff development.
Dr. Earley is the recipient of the ASAM Annual Award in 2015. ASAM states the award is presented "For outstanding contributions to the growth and vitality of our Society, for thoughtful leadership in the field, and for deep understanding of the art and science of Addiction Medicine" and "For expanding the frontiers of the field of Addiction Medicine and broadening our understanding of the addictive process, through research and innovation."
$i++ ?>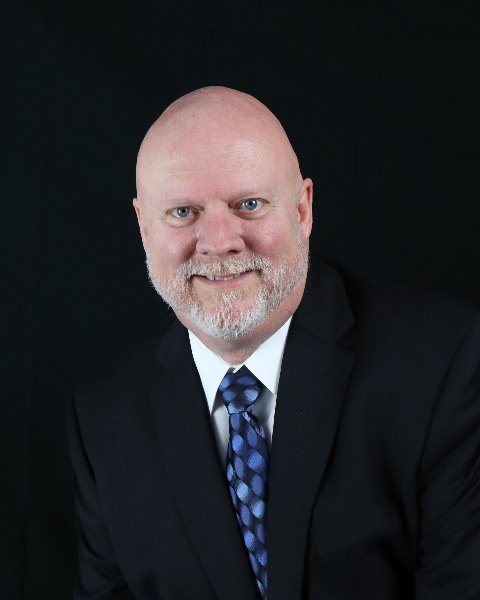 Michael Johnson
MA, CAP
Michael W. Johnson, M.A., C.A.P. Michael is currently the Managing Director for Behavioral Health at CARF International, a role he has held since 2013. In this role, Michael is responsible for the development of standards in behavioral health to maintain currency with the field, interfacing with regulatory entities and payers, consultation and training, and market development. Michael has more than 38 years of experience in the behavioral healthcare field. He began his career in in behavioral health as a tech on a psychiatric inpatient unit in 1981, and since that time has worked in a variety of clinical, management, and C-level roles in both mental health and substance abuse agencies. He has been a leader in the industry, providing expertise to national and state initiatives in quality, ethics, training, accreditation, and EMR adoption. Michael is passionate about the use of data and technology in our industry, and is a tireless advocate for increasing performance in behavioral health. He possesses a Master of Arts degree in Communications and a Bachelor of Arts degree in Interpersonal Communications from the University of Central Florida, and is a Certified Addictions Professional.
$i++ ?>
Key:

Complete

Next

Failed

Available

Locked
On-Demand Session
Select the "View On-Demand Recording" button to begin.
Select the "View On-Demand Recording" button to begin. This on-demand session was recorded on Tuesday, June 9, 2020 at 2pm ET.
17 Questions Please complete the evaluation.
Certificate of Completion
No credits available | Certificate available
No credits available | Certificate available This session was not approved for credit. You can print a certificate of completion for your records.